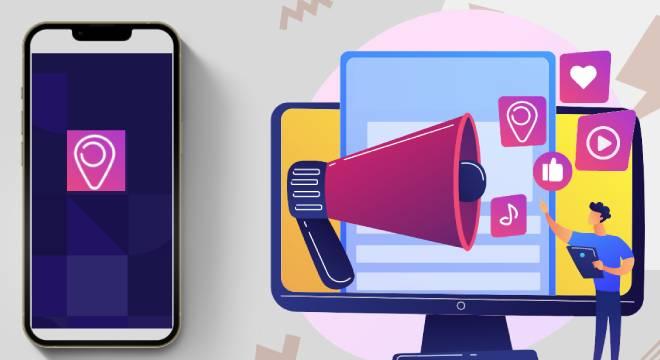 Mobile App Development For Businesses – Intensive Guide
16 December 2022 - 4 min read
mobile app development for businesses intensive guide
---
The mobile application development market is growing at a massive rate. In this ever-evolving digital landscape, investing in a mobile app is a golden opportunity for entrepreneurs and businesses.
As per Statista, in the third quarter of 2022,  mobile users downloaded approximately 27.8 billion apps from Google Play.
In this guide, we will dive into every aspect related to mobile app development, the benefits it offers to business owners and entrepreneurs, and the various strategies to use for successfull app development.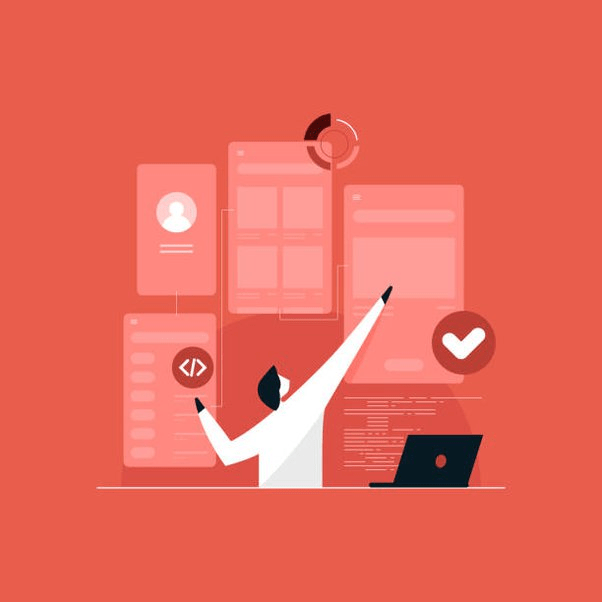 Why Build an App?
Mobile apps have become a necessity for every business, be it a startup or an enterpreise. As a business owner, you can't afford to ignore its benefits. Below are some of the ways mobile app development is benefiting businesses:
Provides more value to your customers
Enhances customer retention
Improves customer loyalty
Offers a competitive advantage
Improves productivity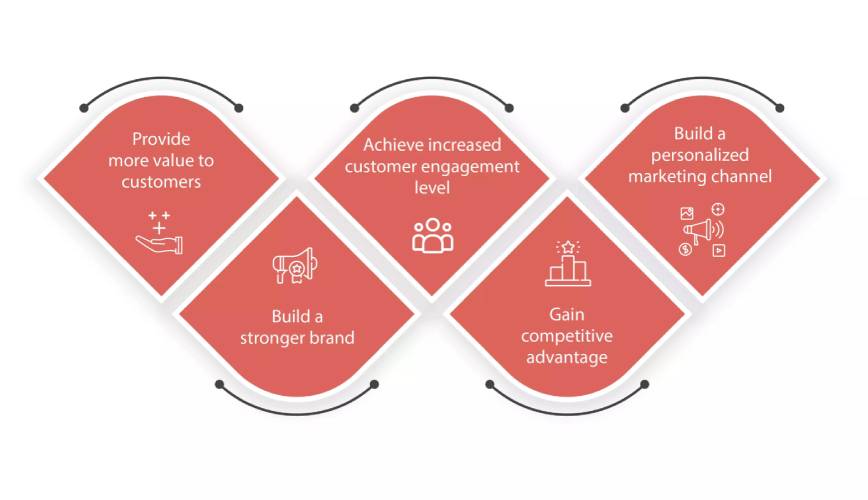 Businesses now rely heavily on technology to initiate and complete transactions with consumers. With the increasing pace of technological advancements, consumer expectations are also growing. Mobile apps have become a great channel for meeting those user expectations. Modern consumer behavior prioritizes personalization and convenience, and apps make that available at the customer's fingertips.
How to Build a Mobile App?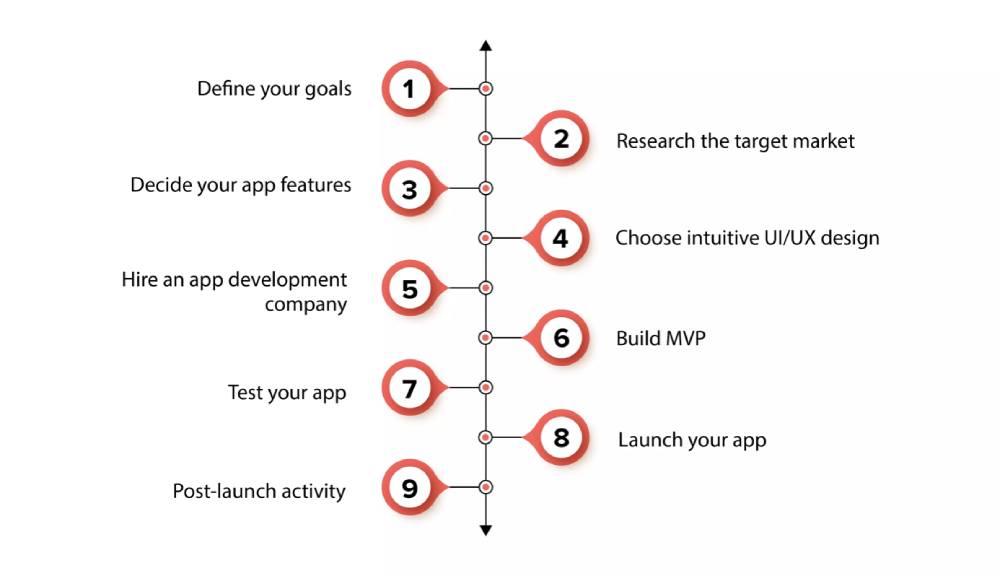 Define your goals:

What are you setting out to achieve? What problems are you trying to solve with your application? Your goals will ultimately determine your entire app development process. If these aren't clearly defined from the start, it's easy to get lost along the way once you start building your app.

Research the target market:

When developing mobile applications for your business, you need to conduct research and find out more about your target market. This will help you understand how consumers interact with brands, leading players, market dynamics, and more.

Decide your app features:

It's crucial to have the right features integrated into your app. You have to identify the features that are necessary to serve your users in the best possible way.

Choose intuitive UI/UX design:

Considering this, make sure your app follows the below-mentioned basic rules:

It's intuitive
It's simple
It's engaging
It does what it says it will

Hire an app development company Hiring a reliable app development company will ensure that your app includes all the latest functionalities and features at affordable costs. A mobile app development company, considers your vision and offer valuable suggestions. The company also offers access to industry expertise and the latest technologies.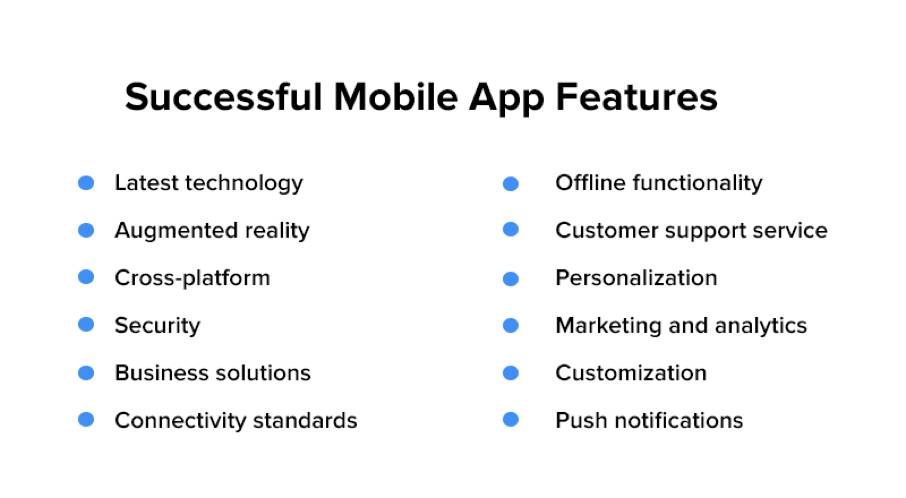 Types of app development
There are certain advantages and disadvantages to building an application, no matter which app development approach you choose. By choosing an approach that matches your goals, you can achieve the desired user experience and build native features required for your application.
Native app development
The idea of native app development is to have two apps individually for Android and iOS. Businesses usually invest in native app development because the objective they are looking to fulfill with their app is more in sync with one platform than the other.
Android app development – According to Statista, with a count of 3.55 million apps, Android apps have emerged as the ideal solution for businesses looking to take their business to millions of active users globally.
iOS app development – With over 2 million apps available to download on Apple Store the iOS market is chosen by businesses not for its high user base but for its potential to generate high revenue for the brands who make their presence on the store.
Cross-Platform app development
While native app development is about developing two separate apps for Android and iOS individually, cross-platform app development is about developing one app and publishing it on both Android and iOS together.
There are many advantages linked to cross-platform app development, such as code reuse, low development cost & efforts, and greater audience reach. But at the same time, they even come with a set of disadvantages, such as – differences in iOS and Android mobile app design, slow app updates, and lack of proper app quality.
Cost of mobile app development
The last but most crucial part on which the entire mobile journey of a business is based is how much does it cost to make an app.
Well, it's quite evident that there is no clear-cut prediction for this question.
Custom mobile app development cost depends on several factors such as the purpose of the app, mobile application development platform it is based on, level of complexity, size of the app development agency, and even the geographical location where the agency is based, among other factors.
Considering all the influencing factors should help you arrive at a nearly accurate cost for turning your innovative app idea into a reality.
How Momentup can help in your app development journey?
At Momentup, we have worked on unique and innovative mobile applications to help businesses create apps that customers would embrace.
With totally compatible with Agile Frameworks, we offer our customers a journey that fully embrace them for a succesfull art of product.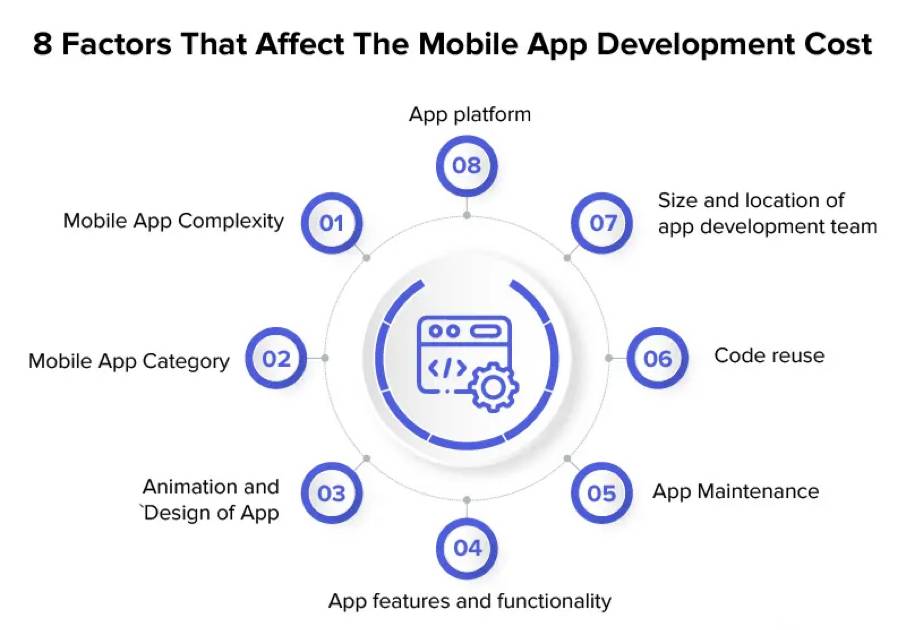 Conclusion
In this modern world, App's are crucial for brands to succeed. People are more commonly using apps instead of responsive webpages.
Executing the idea flawlessly is as important as having an incredible idea. Make sure your development partner is a veteran in app development and knows the job well.
Momentup is a software development company, trusted by a wide and diverse spectrum of companies across industries.
We specialized in providing custom technology solutions in %100 accordance with SCRUM frameworks & metodologies.
In order to deliver world-class solutions, we combine our technological expertise, specific domain&industry experience and passion with our Code of Business.
If you have a brilliant idea, come talk with us.
At the Moment, up to the Future